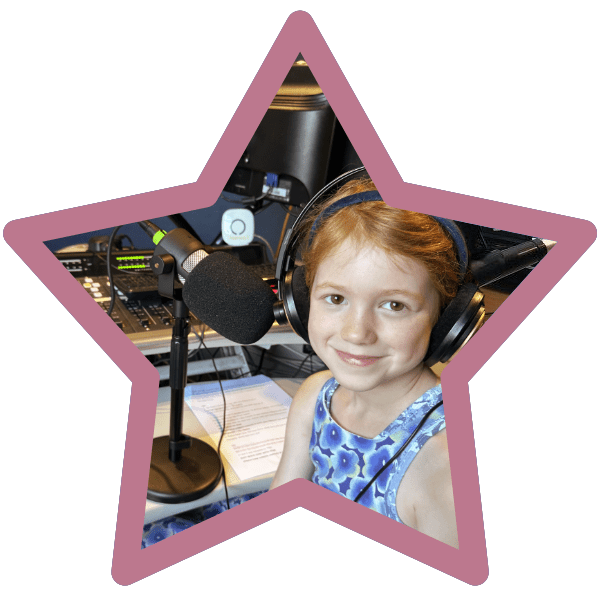 7 year old Paige lives in Howick, Auckland and is an amazing Radio Star!
She met us at East FM, and settled into the job like she had been doing it for ages.
Not only did she do a great job tell us all about herself and her whanau, she also did an amazing job announcing the songs and reading some of the birthday shoutouts.
Paige has a wonderful sense of humour – these are the jokes she had to share. 
She also has a pretty cool hidden talent which she challenges you to try.  Can you make this noise – check out the video.  Suzy nearly got it right (Trevor needs a lot more practise!)
We are so proud of Paige. She is an amazing Radio Star and we look forward to find out what she's going to get up to, next!
Paige's Day as our 1st RadioStar -2023